How to Find the Best Chew Proof Dog Harness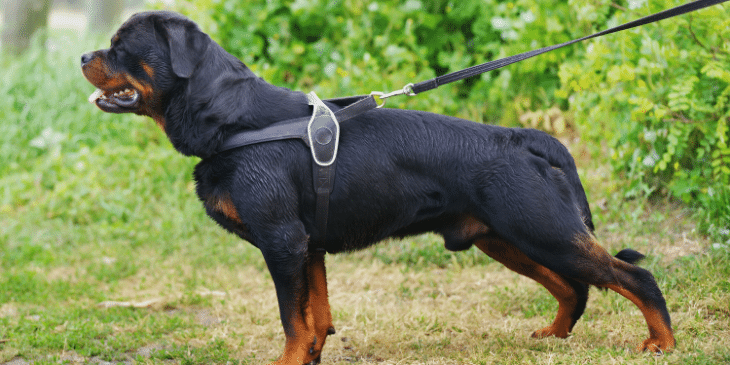 Would your pooch rather chew on his harness than wear it? Unfortunately, some dogs just don't like to wear a harness, even though it's for their own good! They'll do anything to get it off… including chewing on the straps and buckles.
Of course, some dogs chew when they're teething, frustrated, stressed, uncomfortable, or just plain bored, too. Destructive chewing is a costly issue for dog owners, but it's not only your money going down the drain.
A damaged harness can result in tragedy if your dog manages to break out of it when you're walking near a busy road. Not only is a damaged harness more likely to fail, but it's also more likely to rub on your dog's skin uncomfortably, which only exacerbates the problem.
If this situation sounds familiar, it's time to switch to a chew-proof dog harness. Here's how to find the best chew-proof dog harness plus the top picks available on Amazon for durability, comfort, and ease of use.
How to Find a Chew-Proof Dog Harness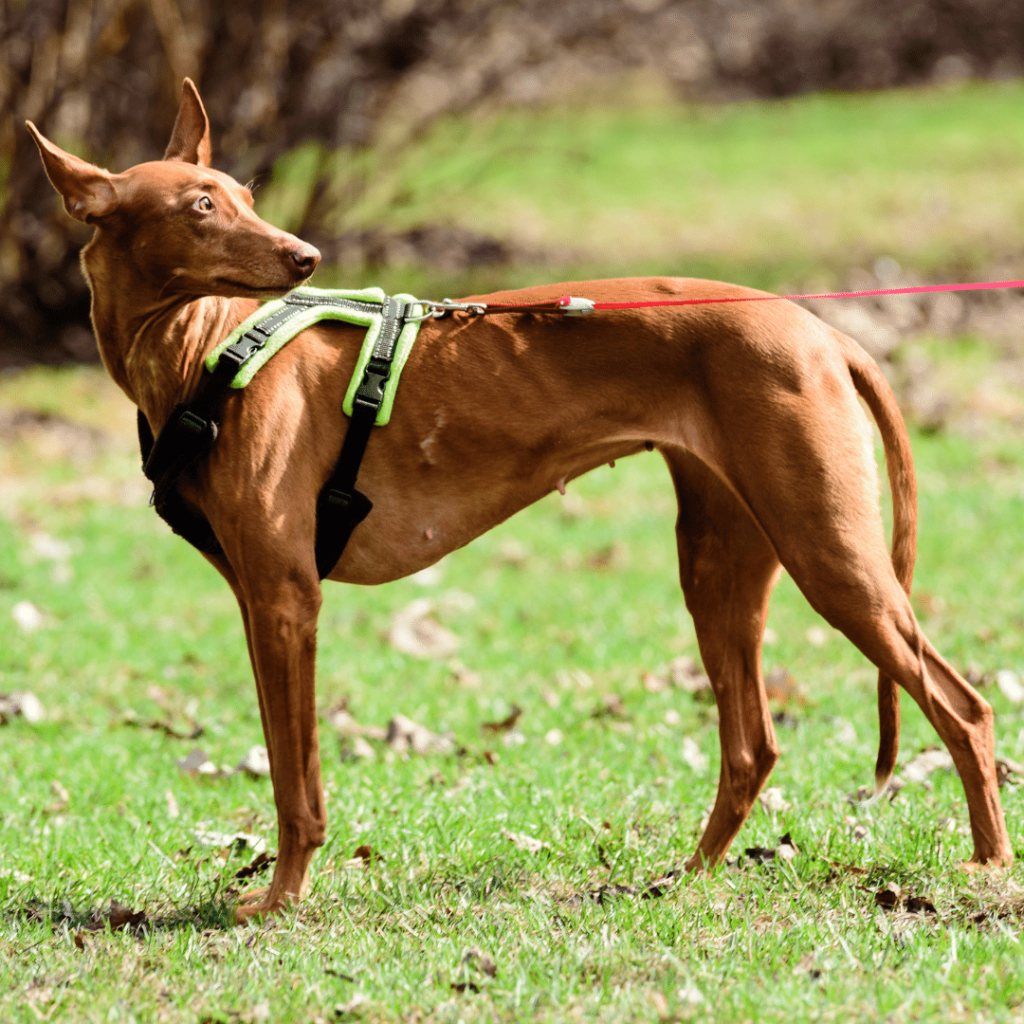 Is there such a thing as a truly indestructible dog harness? Probably not. After all, you still want the harness to be comfortable for your dog to wear and not cause chafing or irritation.
Unchewable materials that are often used in chew-proof dog beds and dog leashes just aren't practical when it comes to something your dog has to wear next to his skin on long walks every day.
But some harnesses are definitely more chew resistant than others! Here are the top features to look for when shopping for a chew-resistant, heavy-duty dog harness on Amazon or at your local pet store:
· Heavy-Duty, Chew Resistant Materials
A dog's teeth are capable of gnawing thru bone when given enough time. Selecting a harness that's made of durable materials that are resistant to repetitive gnawing is a must. The best chew-resistant dog harness will be made from heavy-duty nylon, polyester, denim, leather, or canvas.
· Adjustable Sizing
Your dog is much more likely to chew on his harness if it's not comfortable, so finding a harness that fits perfectly is crucial.
Not only that, but a harness that's too loose can slip off your little escape artist with a bit of wiggling or pulling in the right direction. An escape-proof harness is vital, but if it's too tight around the front legs, neck or chest will be extremely uncomfortable for your dog.
A high-quality dog harness features multiple adjustment points so you can get the perfect fit. They're available for small, medium, and large dogs, which makes choosing the right size super easy.
· Durable Buckles, Clasps, and Stitching
It's not only the material that needs to be chew resistant. You should also look for durable buckles, clasps, and stitching. For example, stainless steel buckles, dog leash clips, and d-rings are much more resistant to gnawing than plastic or velcro ones. Dual stitching and materials that are fused together won't rip or fall apart with hard use.
· Out of Reach Straps
If your dog can't reach the straps on his harness, he can't chew on them. That said, it can be difficult to place the straps in places your chewer can't reach them. The best chew-resistant dog harnesses place the straps in out-of-the-reach places like the chest, neck, and shoulders.
· Visibility
If you often walk your dog when it's dark, look for a harness that has reflective stitching or reflective strips. This will make both more visible to cars. As an added bonus, if your dog ever gets away or slips out the door, a reflective harness will help to keep him safer from vehicles.
· Warranty
It's not unusual for harnesses to come with a warranty, however, many of them don't cover chewing. Be sure to read the warranty carefully and look for a harness that's guaranteed against chewing just in case your pooch does manage to get his chompers on his new harness.
Choosing the Best Chew-Proof Harness for Your Dog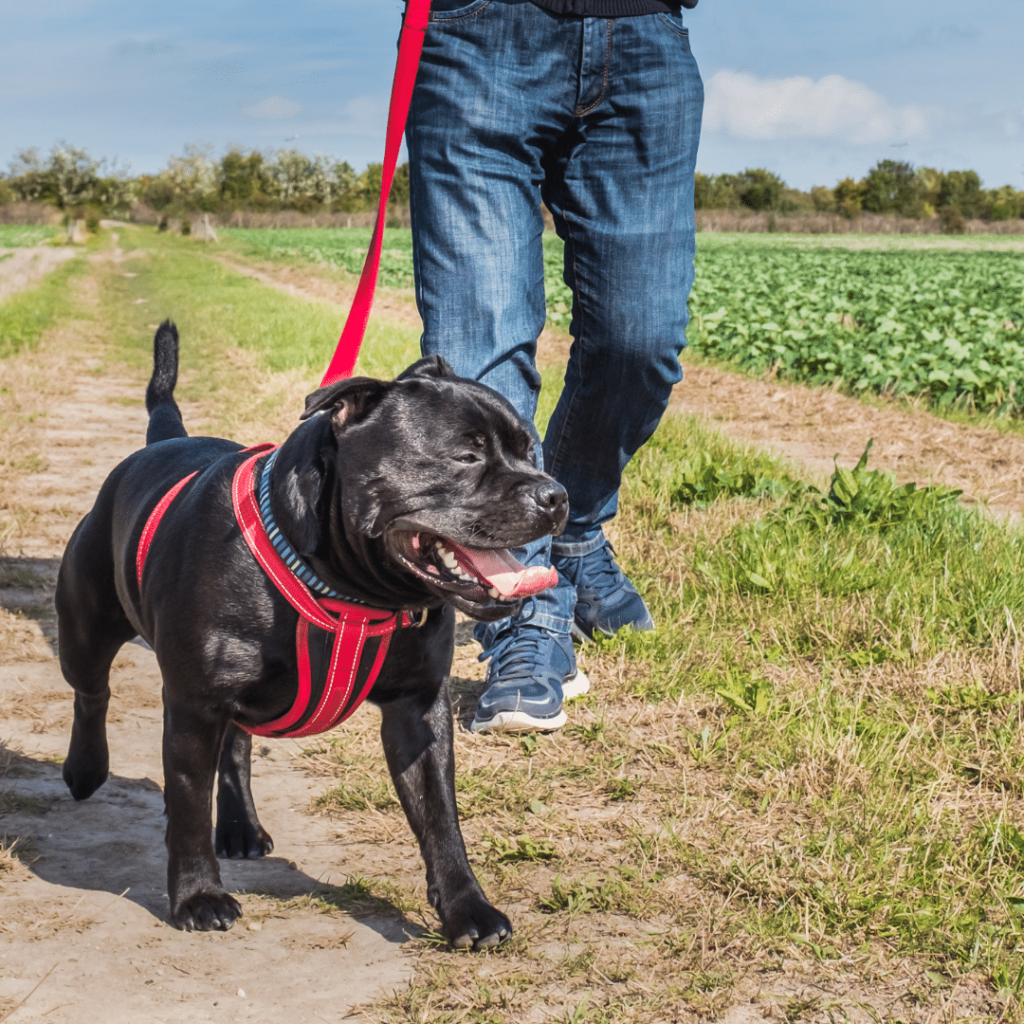 · Easy On and Off
A harness that goes on and off easily can be a real lifesaver, especially if your dog is wiggly. Look for a harness with a simple design and quick-release buckles so that you don't have to wrestle with your dog every time you put it on or take it off. This will minimize the frustration for you and your pup.
· Comfort
If the harness isn't comfortable, your dog is going to hate wearing it, whether he can chew on it or not. Look for a product that's made from soft material or has a cotton lining that won't chafe the skin. Padding at crucial contact points like across the chest and under the armpits can be super helpful on those long daily walks.
· Attachment Points and Harness Styles
Back clip: A back clip harness features a D-ring dog leash attachment that's placed right in between the dog's shoulders. This harness style works best for dogs who know how to walk side by side with their owner and don't pull on the leash. This style is also the most convenient when comes to attaching and removing the leash and preventing tangling.
Front clip: A front-clip harness has a D-ring leash attachment on the dog's chest. This is the best harness style for dog training with dogs who like to pull because it allows you to turn your dog in the direction you want him to go. It's a great option for dogs who are still learning how to walk properly on a dog leash. However, it allows the dog's legs to tangle more easily in the leash than a back clip attachment.
Dual clip: A harness with multiple dog leash attachment points has a D-ring on the dog's back and front. It's the most versatile option because it allows you to choose which attachment point works best for the current situation.
Constricting: A constricting harness is designed to provide pressure when your dog pulls on his leash. They usually have a dog leash attachment on the back. They're a good option if your dog pulls or drags you around with the leash on. They're also escape-proof for dogs who try to wiggle out of their harness.  If you choose a constricting harness, be sure it only provides pressure and doesn't tighten painfully around your dog.
Our Top 5 Picks: The Best Chew-Proof Dog Harnesses for Durability, Comfort, and Ease of Use
The Ruffwear Front Range Harness is an excellent product made of unchewable, high-quality materials with reinforced webbing. It's also completely adjustable, includes two leash attachment points, and comes with reflective trim and comfy foam padding.
The rugged EzyDog Convert Trail Ready harness is ideal for chewers who lead an active lifestyle. The product features a durable polyester outer shell with a soft cotton lining, reflective strips, multiple D-rings, an ID pocket, and fully adjustable straps for a custom fit.
The Kurgo Tru-Fit Car Harness is a great everyday choice for daily dog walking of both small dogs and big dogs because it's lightweight, yet durable. The adjustable straps are strategically placed out of your chewer's reach and a handy seat belt tether is included for added convenience.
We love the Rabbitgoo No-Pull Dog Harness because it's padded for extra comfort, yet still manages to be chew resistant. It also features multiple leash attachment points, which is a huge bonus for both small and large dogs who like to pull. Reflective strips are also included for added safety.
The Julius-K9 IDC Powerharness is made of strong materials that will stand up to the most aggressive chewers. It features reflective material across the chest for safety and visibility, plus molle webbing, a skin-friendly breathable lining, and a sturdy metal D-ring leash attachment on the back.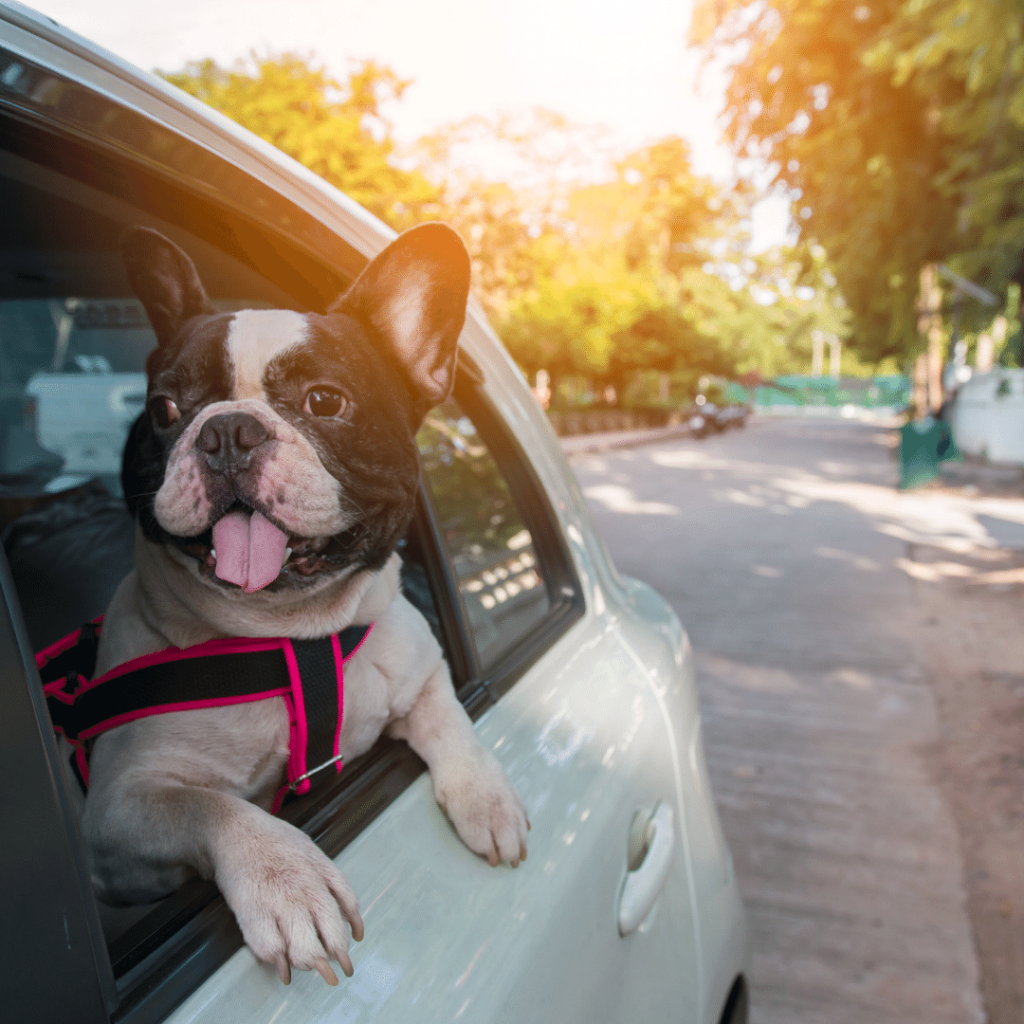 FAQs: Commonly Asked Questions When Shopping for a Chew Proof Dog Harness
· Can I use my dog's harness with a seatbelt in the car?
Some dog harnesses have a built-in strap that allows you to safely attach the harness to a seatbelt. If yours doesn't have one, you can purchase a seatbelt tether separately that attaches to the back clip on your dog's harness.
· How tight should my dog's harness be?
Always choose a harness with adjustable straps so you can get the perfect fit. When adjusting the straps, the harness should be tight enough that your dog can't wiggle out of it easily. The straps should be snug, but you should still be able to fit two fingers between the harness and your dog.
· How do I choose the right size harness for my dog?
The best way to know that you're choosing the right size harness is to follow the manufacturer's guidelines for the product you're buying, but don't go by weight alone. Measure your dog's chest and neck girth at the broadest points. Then compare those measurements to the sizing chart on the harness. Look for the size that's the closest fit and then use the adjustable straps to get it just right.
· Is a dog harness better than a dog collar?
Harnesses are usually better for leash walking than collars, especially for dogs with neck, back, or respiratory issues and breeds with short noses like pugs, bulldogs, and Boston terriers.
They're also the best option for dogs who like to pull because they give the dog owner more control, especially if the clip is in the front.
Dog collars may also create pressure around the eyes, worsening issues like glaucoma. Collars are also a hazard for dogs with bulging eyes, such as Pekingese and Boston terriers.
Wrapping It Up
While it's impossible to make a truly indestructible dog harness, there are lots of strong, heavy-duty products available that will be difficult for your chewer to destroy. At the end of the day, your dog's safety and comfort are what's most important. By carefully considering the features outlined above, you can find a chew-proof dog harness that's durable, comfortable, and easy to use.