10 Tips to Consider Before Pet Boarding Your Dog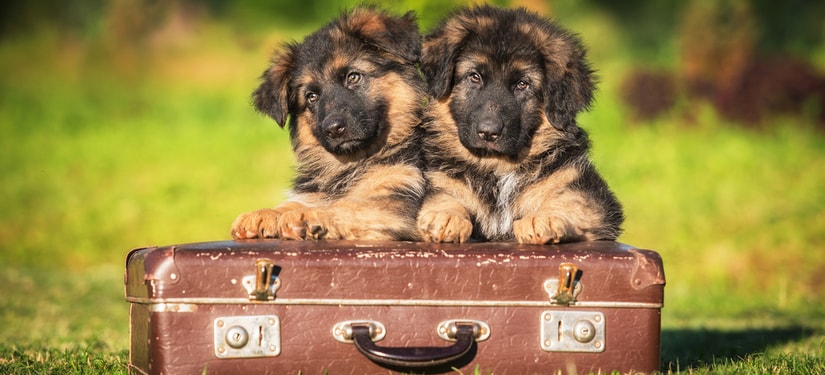 With the holidays just around the corner, most of us are already thinking about where we'll spend the work-free days–probably skiing, frolicking at the beach, or visiting relatives from faraway places. In some cases, your dog might be allowed to come along. But most of the time, they just can't.
Enter pet boarding facilities, which are just one of the many options you have if you're looking for a place where your beloved friend can be left and supervise while you're gone. A pet boarding facility is an establishment designed to keep your pooch comfortable and cared for while you are out of the country sipping cocktails or having fun on the other side of the world.
But in the same manner that Mcdonald's and Taco Bell are different despite the fact that they are both fast food chains, not all facilities are created equal. Some may be more favorable to you than the others. It all boils down to where your dog would be comfortable and at ease, both physically and mentally.
In availing the services of a pet boarding facility, here are nine things you must keep in mind:
Search for a well-accredited facility in your area.
Ah, the wonders of the Internet. Thanks to the World Wide Web, you don't have to scour by foot for any pet boarding facility in your state. You just have to enter the right keywords in the search engine and voila! A list of possible establishments, plus if you're lucky, some reviews from people who have already tried it.
If you search for a bit more, though, you can check if that particular facility is accredited by government institutions and well-known animal welfare-related organizations, such as ABKA or American Boarding Kennels Association. They are a registered non-profit association formed to provide the latest news, information, and updates about the pet boarding industry in the US and other parts of the world. They also issue Membership certificates to facilities who passed the strict standards of their Voluntary Facilities Accreditation Program. It is practically a badge of honor, so you must look for one posted in their office once you visit their facility.
Visit the facility first.
Once you have a list of pet boarding facilities in mind, call them one by one and book an appointment to visit them. Visiting unannounced might be troublesome to both parties, as some institutions employ a "quiet time" for their guest pets to wind down and relax. You might end up wasting precious hours waiting for the time to be over before you are allowed to inspect their amenities.
Also, take note of their visiting hours, especially if you finally decide to make your dog stay with them. Some offices still follow a 9-5 PM schedule; beyond that and they might not be able to adequately accommodate you, as most, if not all, of the personnel are busy caring for their guest dogs.
Visiting them beyond their office hours might compel them to give additional charges for the extra trouble you are causing. Any minute spent entertaining you could have been used to mind the dogs left under their care.
Inspect the amenities provided.
As soon as you get into the facility, inspect their amenities, especially the sleeping quarters since your dog might likely spend most of his time there. Make sure that space is ample enough for him to stretch, move around, and change sleeping positions if he tends to toss around while snoozing.
Also, look how close the bedding are to each other. Too crowded quarters might mean a less sound sleep for your dog since many others might turn on him should tension arises, not to mention the loud ambient sounds a pack of dogs in one room brings can disturb him very much.
Aside from that, check for the ventilation inside the facility. If you have older dogs or someone prone to cold temperatures, a warmer facility might work best. Ask if you can make special arrangements in this case. You must also ensure that the ventilation is well enough that airborne diseases have no chance to be passed on from one dog to another.
If you plan to keep your dog there for longer, make sure that they spend some time with him for exercise. Better yet, ask if they have an exercise area, and inspect the grounds. It must have walls and fences high enough that your dog cannot climb, jump, or dig through it.
Ask questions.
Your dog's life and safety are at stake, so don't hesitate to ask questions. For example, do they require their guest dogs to eat the kibble provided by the facility or are you allowed to bring your own? Can they serve whole or raw food in case you leave him there? Can they take care of his medications? Is the staff available 24/7 in case of emergencies? Is a vet around all the time? These questions are essential to your dog's welfare, and the caregivers are (and should be) kind enough to answer to your concerns.
Reserve two months in advance.
During holidays, pet boarding facilities are packed to the brim with pooches from other families who are also spending their vacation elsewhere. To ensure that they can accommodate you, make your reservation at least two months before your scheduled trip.
Going "TMI" is a must.
This means that all medical records, recent vaccinations, your contact information, your dog's habits and preferences, his usual behavior when angry, sad, or anxious, plus others, should be written and recorded for the staff's references. Too much information, for them, is not embarrassing; in fact, they highly encourage it since they want to take care of your pet the best they can.
Most facilities require dogs under their care to be complete with vaccinations and free from flea infestations before they are accepted in the facility. With this, take your dog to the vet first before visiting them.
The earlier your dog's used to pet boarding, the better.
If you happen to love traveling, chances are, your dog would frequently be left in pet boarding facilities. The earlier they are exposed to it, the better; some institutions have an age limit when it comes to accepting pups so don't hesitate to ask.
However, if they happen to be fully grown when you try it for the first time, do some "compatibility test" with the facility and have him stay there overnight. A trial weekend is a good start before you leave him there for as long as your vacation trip.
Bring your dog something that reminds him of home.
To ease his anxiety to his new, temporary environment, bring him something that could remind him the smell of you or your home, like your used T-shirt, his favorite chew toy, or even his food bowl. Don't bring his whole stuff, though, as it would give him the impression that you're leaving him permanently.
Don't overfeed him beforehand.
Most of us, like overly anxious mothers, would overfeed our pooch before leaving him to other people's hands. This could be counterproductive, as it would cause him to have stomach upsets because of the stress and shock of having to adjust to the new environment. Feed him his usual amount of meal since he'll evidently be fed adequately while in there.
Don't make a grand gesture during departure.
Crying or making a grim expression could bring up separation anxiety to the dog which could add up to the stress and agitation he is probably having while you're in the car. Dogs sense our emotions and making your departure a sad event could prevent your dog from seeing the pet boarding experience as a fun "sleepover" with others of his kind. Better suck it up and give him the impression that you'll come back for him-because you are!
Finally, relax and enjoy your vacation. If you have done your best and is sure about the pet boarding facility where you left your beloved friend, then there's no need to worry. Think of it as a full-expense paid holiday getaway for your pooch as well!