BarkBox Review – Is It the Best Subscription Box?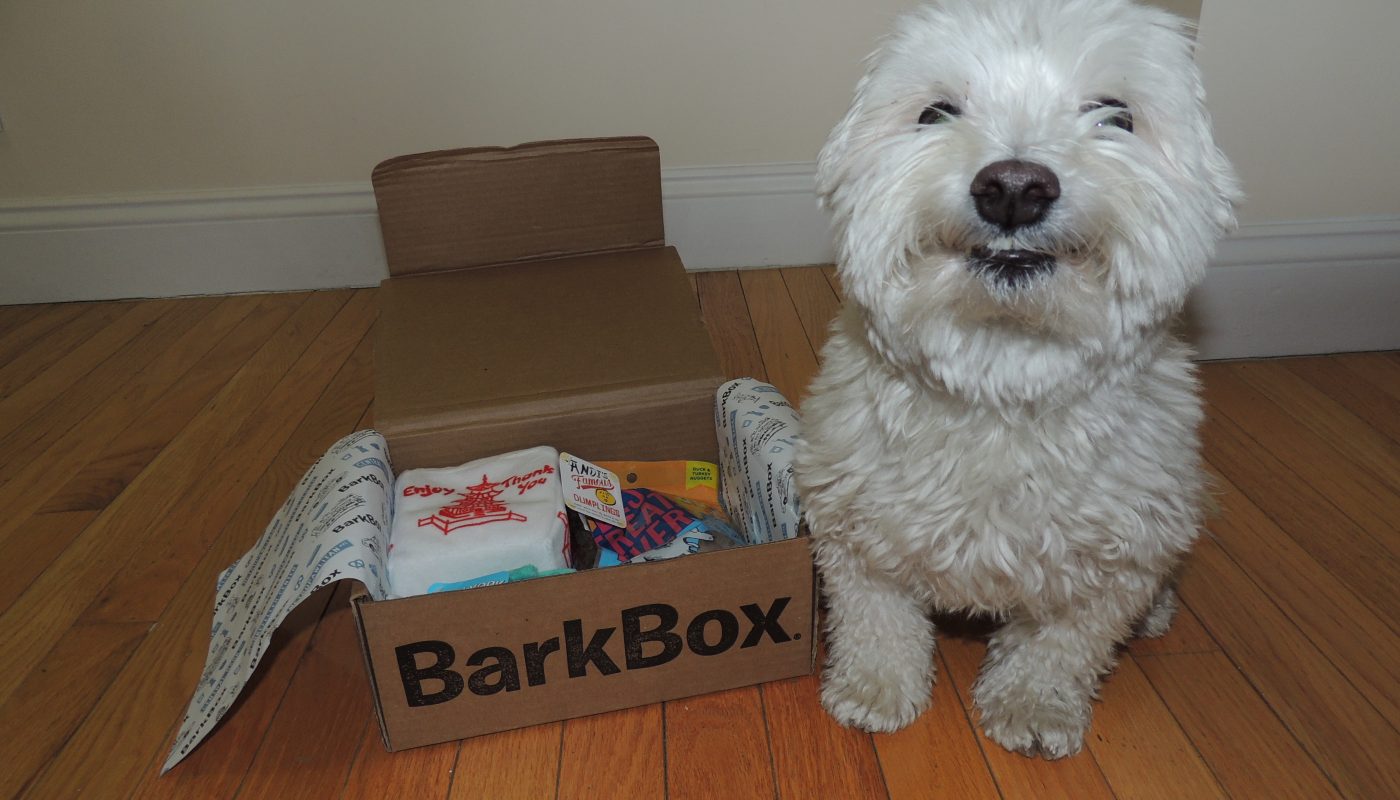 BarkBox is one of the most popular dog subscription box services currently available in the market, pulling in a lot of new customers due to the company's many positive online reviews. Every monthly box contains up to six items that include treats, toys, and other dog products that can range from clothes, shoes, accessories, to hygiene products.
The company prides itself in only sourcing their products from the U.S., Australia, Canada, New Zealand, and South America. They take great pride in handpicking their partners, making sure their partners live up to the company's high level of quality. BarkBox even specifies on its homepage that they never source anything from China.
The catch is owners can only give their dogs' details such as height, weight, sex, and breed, and BarkBox will then curate the box making every monthly delivery a surprise. How each box is built as a surprise is hit-and-miss for on some months, the dog may like the treats and toys; on other months, the dog may totally ignore the gifts.
The biggest challenge for BarkBox is as to how it can make sure that what they've curated is what their customers will like. Information on the dog's height, weight, sex, and breed cannot determine what a dog likes and dislikes. In this BarkBox review, we discuss some of the pros & cons of using this dog subscription box service.
COUPON CODE: $5 OFF Your BarkBox – Use Promo Code AFFILIATE5
BarkBox Shipping Information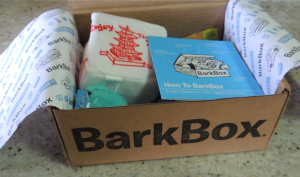 BarkBox offers free shipping for deliveries within mainland U.S. For Canada and states outside continental U.S. that include Alaska and Hawaii, shipping fee is $5 per month. Do not forget that under the law, sales tax applies to the states of Arizona, California, Connecticut, Nevada, New York, and Ohio.
Subscription boxes are shipped every 15th of the month as long as the customer places the order up to the 10th of the month. Whether you are a new or old customer, you must put the order before the 10th; otherwise, the box will not be shipped for that month.
The company is in partnership with DHL and USPS (United States Postal Service) for all its deliveries.
BarkBox Customer Service
There is mixed opinion on BarkBox's customer service. While some are happy with how the company handles complaints, others are not happy about it. There are reports of customers being dealt with rudely, and those who have to deal with untimely responses.
At the beginning of the company's operations many complained that there is no number to call; only an email service where people had to wait for responses of up to 48 hours. However, things have changed, and there is now a reliable number to call from 7 AM to midnight (EST). The Barkbox phone number is  1-855-520-2275
Quality of BarkBox Products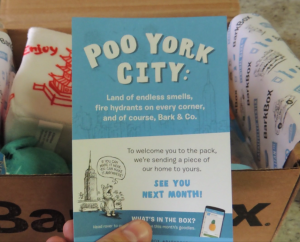 Some customers complain about customer service but still go with BarkBox because of the good range of products that are of higher quality compared to other subscription services. Many say that they get value for their money since if you add up all included treats, toys, and products in one box, the retail price exceeds the monthly membership fee.
Many customers are happy with the quality of goods. However, some complain that the products are hit-and-miss, with some months having a good range and other months with a bunch of poorly curated products.
Defective items can be replaced in kind or through credit which can then be used for future purposes.
BarkBoxCancellation Policy
Many customers say the cancellation policy is not without its fine print as you can only cancel on your auto-renewal, not on your monthly subscription. So, if you sign up for three, six, or twelve months, there is no way for you to cancel your month-to-month subscription.
BarkBox's unclear cancellation policy is one of the biggest complaints the company receives from its current customers. Many customers say that it is almost impossible to cancel if you have signed up for the three-month or six-month subscription, and customer service cannot do anything about this lack of transparency with the cancellation policy.
Prices of BarkBox
The subscription service is priced as follows:
Month-to-month subscription: $29 per month
Three-month subscription: $24 per month
Six-month subscription: $19 per month
As with any other subscription service, more commitment means bigger savings. If you do the three-month subscription, you save 17% compared to the month-to-month subscription. And if you choose the six-month subscription, you save 34% compared to buying monthly.
For pricing, there are also mixed reviews from customers. While some find the packages as good value, many others find them expensive and not worth for what the company offers. Many online reviewers say that they can easily buy some of the products at a local store, and others say that the costs can add up with all the extra expenses such as shipping and tax.
Is BarkBox Right for You?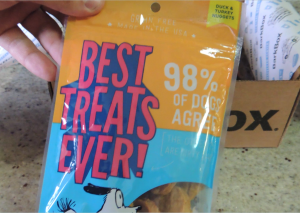 If you love surprises and would like to get off the task of shopping for your pet, BarkBox can be your perfect partner. However, if you want to take full control of your orders, then you must consider other dog subscription companies that allow you to customize your monthly packages.
You can also sign up for a month-to-month subscription for the first month so that you can see how the packages work for you. As of now, it can be difficult to cancel three and six-month subscriptions, so make sure you know what you are signing up for.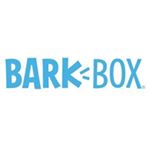 BarkBox Review
Conclusion
BarkBox is one of the most popular dog subscription services available in the market. Many customers are happy with the curation process wherein customers are presented with a surprise set of dog toys, treats, and products every month. Some say they get their value for money since the subscription fee is cheaper than the price of the retail items put together. BarkBox, in fact, offers one of the most affordable subscription prices compared to its competitors.
However, there have been complaints about the lack of excellent customer service, lack of transparency and flexibility with the cancellation policy, and late and wrong deliveries being sent. Some are also not happy with the inability of customers to customize the packages for their pets since BarkBox's subscription service is built around the idea of delivering surprise packages every month.
$5 OFF Coupon Code: AFFILIATE5