I'm not ashamed…
I'm not ashamed that I'm one of those fanatic dog owners that are so damn curious to know what my pooch is doing while I'm not home. And if you're reading this, it's for a reason, and I'm happy knowing that I'm not alone.
Yes, we are both similar in that we love our dogs. We are similar in that when we leave our homes (even if it's for an hour), we worry that our dogs will miss us so much. We are similar in that we have no idea what our dogs are doing when we're not home.
Are they laying by the door? Are they going potty on the couch? Are they raiding the fridge?
Life's burning questions!
Thankfully, other's like you & I wondered the same thing and came up with a solution. A solution that not only solves our curiosity about what our pets are doing, but they've added some great features to it, as well.
Here comes PetCube Play…
It's no secret that affordable home security cameras have been around for over a decade. Due to the advancement of technology, anyone, anywhere, at any time can log on to their mobile device or laptop computer and watch what is happening in their home. Petcube took a spin on things!
Petcube is not like any other home security camera. This one is built with your pet in mind. That's why I decided to write this Petcube review. So I can share my personal experience with Petcube, and you can determine if it's the right solution for you.
FYI; you can save $10 off of Petcube at this page, by CLICKING HERE!
---
When Petcube first arrived, I can honestly say I was blown away by the packaging. It's not often when you see companies, especially newer-ish companies really go above & beyond for the packaging and branding. The quality of the packaging truly says a lot to me, and Petcube really did a great job on this one. The box was easy to open and was well padded on the inside with some new-age type foam padding (maybe?!?!).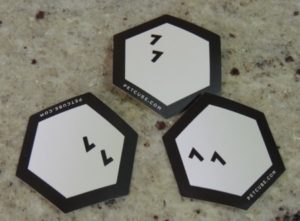 Upon opening the box, I was greeting with the Petcube! It was tucked in nicely into the padding.
Below the Petcube, were some really cool stickers. I will be placing those on the Petcube itself :). 3 branded stickers are a nice touch, reminds me of Apple when you purchase a new device.
One amazing thing about the Petcube was the super long power cord. I am 6-feet tall and it was way taller than me. I assume it was probably a 10-foot cord. More than enough length to place the Petcube anywhere you need.
I began to glance really quickly at the manual to see how difficult it would be to get the Petcube online and ready to go. To my surprise, there were only 3 steps.
Steps To Get Petcube Started:
Download the mobile app & sign up (Time: 1.4 minutes)

Place Petcube at desired location & plug it into an outlet (Time: 20 seconds)

Connect app to device (Time: 45 seconds)
It was really that easy to get started with the Petcube. In 2 minutes, I was live, staring at myself from my mobile device.
Since I am familiar with home security devices, my review of the Petcube consisted of various live tests & ratings.
Test #1: Delay or Lag –  ★★★★★
Obviously, this is something that could largely be dependent on the at home WiFi speed, as well as the connection speed of the device. My home WiFi is roughly 150mbps. My mobile phone was also connected to the WiFi at the time of the test.
I currently use the NETGEAR Arlo in my home for overall security. There is about a 3-4 second delay from what is happening live until it's reflected on the mobile app. I was hoping for a similar delay time.
Shocked as ever, there was about a 1-2 second delay time. Again, I am using strong WiFi on both the Petcube device and my phone, but I will certainly give credit where credit is due, which is why this test resulted in 5-stars. The delay was very minimal. I moved my hand, glanced at the phone, then saw me move my hand. It was very quick.
Test #2: Audio Quality – ★★★☆☆
One of the many great features about the Petcube, which differs from other home security devices (including Arlo) is the fact that we can speak to your pet. While the commercial for Petcube boasts this as an opportunity to say hi to your dog, I saw it as something different.
I saw this feature as most beneficial when you need to tell your dog "stop!" or "no!". If you catch your dog on the couch, very simply, you can push the "Sound" button from the mobile app. The app will activate the microphone from your mobile device, and anything you say will come out of the speaker from the Petcube device.
Curious to hear how the sound quality would be, I really had to annunciate my words for it to come clear. One thing I had to remind myself was, Petcube is not a sound system or a sound system company. Their primary focus was probably making the camera the best it can be.
Conclusion: The sound still came out, was slightly muffled & wasn't crystal clear so I would rate the speaker system as a 3 out of 5 stars. Honestly, I wasn't expecting perfect sound quality anyways. If you are, you better lower your expectations before purchasing. I suggest you test it out to learn how you can have your specific voice come out as clear as possible.
Test #3: Video Quality – ★★★★☆
Again, this is something that is highly dependent on the connection speed of both devices, but for what you can expect, the video quality was pretty decent. If you're expecting a 720 or 1080p HD quality camera, you're not going to get that with the Petcube. If you're expecting to visibly see what's going on with your pup in a clear video, then this is right up your alley.
The video loaded up live in about 5 seconds and I was given the live stream with extremely minimal lag. The video features were kind of cool, as well. The zoom was able to get to 300% and allow me to move around while in zoom.
At the bottom, right-hand corner is two buttons. One for Camera & one for Video. Pressing the camera button took a snapshot of what was visible on my phone screen; saved to phone gallery. I was then given an option to "Share" the photo to the world. The video camera button allows you to record what is happening until you hit stop; also saved to your phone's gallery. No immediate option to share the video recordings, probably because of the high file sizes of videos.
Conclusion: The fact that the video does what's advertised and allows you to see a live stream clearly, I give it a 4 out of 5 stars, missing one star because there are home security devices with slightly better quality. But since security wasn't the point of this camera, Petcube still does the job efficiently.
Test #4: Laser Pointer – ★★★★★
This is one that had to be tested out by myself because my dog doesn't care much for laser pointers or flashlights. I have seen many dogs that will chase a laser pointer, but since mine just stares at me, this test was done by a lone-wolf.
This was a cool feature that I imagine having a fantastic use for cats. To activate the laser, you simply tap on a position during the live stream, then the pointer goes there in a split second. For example, if your live stream allows you to see your living room, tapping at a visible pillow on the couch will move the laser pointer to the pillow. You can even drag your finger around the room, and the laser pointer does exactly that.
It's noteworthy that you cannot use the laser pointer while you are zoomed in. I figured that out during a test, but when you zoom, there is a small clear notification that is slightly visible telling you the same.
Conclusion: I rate the laser pointer feature a cool 5 out of 5 stars because it worked exactly as I would have expected. I have big fingers so getting the laser to hit the exact spot I thought I was aiming for was challenging, but it came pretty darn close.
Tripod Mount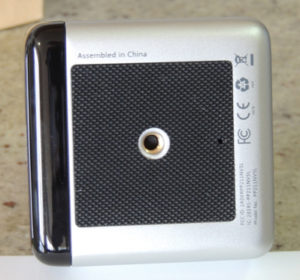 The Petcube & the Petcube Play both come with the capabilities of attaching to a tripod. Whether it be a tiny tripod that you can leave on your furniture, or a large one that you play to hoist in the middle of your living room (why?), you ready to go. The Petcube follows the standard mount size for pretty much every single tripod, and I can't imagine someone having a tripod where this will not fit into.
Petcube Review Wrap-Up
Petcube Price
The Petcube Play is currently being sold for $199 on their website, but there are ways to get it cheaper. You can get $10 off by clicking here and receive a pretty decent discount. 
>> $10 off your purchase <<
Compared to other "security" camera devices, this is definitely on the cheaper side. We have a wireless Arlo system in our home which costs significantly more, and it doesn't come with audio capabilities. I also don't have a laser pointer to point in the eyes of my guests.
---
There you have it! If you're curious as to what your dog might be doing when you're not home, Petcube is exactly the solution for you. At the snap of your fingers, you can be viewing any spot on your home, zoom in, speak to your pup and even play with them.
Overall benefits of Petcube:
Super easy to set up

Available on both Android & iPhone

Video quality works decently well

Extremely affordable

Easy to change locations
The Petcube is affordable, does exactly as advertised, and nothing will make you happier than being able to see your furry friend while being away from home.
For this reason and based on my tests, I am giving the Petcube:
★★★★☆
---
Let me know in the comments, what are your thoughts on the Petcube? Do you have any other product recommendations that are similar?
Summary
Reviewer
Review Date
Reviewed Item
Author Rating