What to Look For When Buying Dog-Friendly Furniture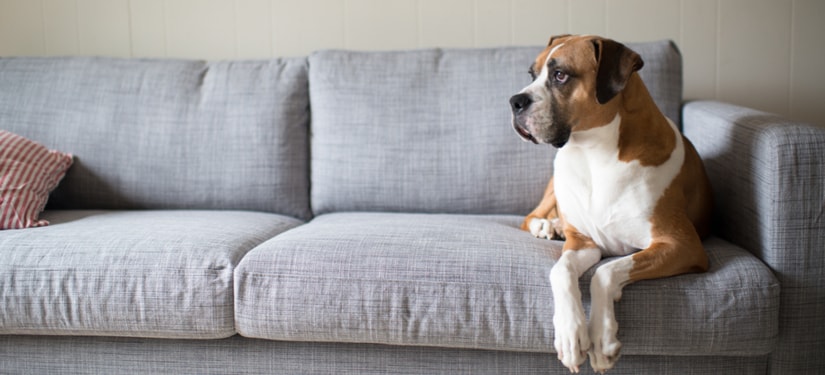 Ah, the joy of having a pet. There are a lot of studies, including your neighbor's testimony, which proves how having a dog around enhance their life and stress levels. However, if you are not used to it, the destruction it can leave in your wake, especially to your furniture, is something that would make you reconsider having one.
If you plan to adopt a dog (or if you already have one), dog-proofing your expensive furniture is a must. After all, not everyone, not even you, can appreciate having dog fur all over your carpet and large scratches on your favorite couch. Here are five ways to dog-proof your home without making your wallet cry:
Use slipcovers and washable linens.
If you do not prefer buying another couch, you can opt to have slipcovers to protect the fabric from dog fur and drool from your pooch. All you need to do is place it on top of the furniture and throw it in the wash after a week. Same thing with linens to be placed on your bed.
It is advisable to pick colors based on your dog's fur tint. This is to help somehow camouflage the excess hair they would leave behind.
If you do have deep pockets, you can buy a new couch altogether. Stray away from highly textured fabrics such as velvet, silk, and chintz. Instead, pick the stain-resistant ones like leather or microsuede. If you want to splurge a little more, the brand Crypton is made especially for pet lovers out there. Not only can it avoid stain–it is also resistant to bacteria, bad odors, and dirty paws. Perfect for busy folks who do not have much time cleaning their home!
Give them their own space.
If they love hanging out with you in the living room or bedroom, you can give them a designated space they can lounge on. Place their pet bed or even a beautiful rug near the couch so that can still be near enough to have cuddles with you. Space not only gives them a sense of belonging (it's like having their own bedroom!); it also lessens your guilt of pushing them away from your couch.
Use small items or furniture to block necessary appliances.
Your pooch may belong to the more energetic type of breed, so destruction of fragile items can be a problem. To avoid this, use small furniture, such as a footrest, ottoman, or a sturdy house plant, to block essential items. These could serve as a distraction and a better alternative than your breakable appliance.
For your couch, invest in large throw pillows with easily replaceable covers. Your pet may avoid the sofa altogether if it would take them quite a while to get comfortable.
Say No to carpeting.
Dog owners who have pets that are not yet potty-trained know the dilemma of having a carpet around the house. They readily catch odors, dirt, and bacteria, thanks to your pup. Thus, it is better to avoid having them altogether.
However, if you cannot stand being separated from your floor covering, opt for smaller versions instead and place it strategically around the house (the entrance door, or under the couch, for example). That way, if your dog stained it after an afternoon of gallivanting, it is easier to clean it.
Another tip: choose a carpet or rug that is not weaved on a continuous loop. This type can be easily destroyed once your pet caught its toenail on one stray thread.
Give them toys and treats to keep them busy.
If you do not have time to re-decorate your home, spoil your pet with toys they can chew on instead. In this way, they can ignore your furniture altogether. These are perfect distractions to stop them from munching your table leg.
While these five ways are quite huge adjustments especially to your wallet, it is nothing compared to the happiness that a furry friend can bring to your home. These steps are also applicable for those who plan to have children and guests in their home–if it is safe for animals, it is safe for humans as well.