What's the Best Dog Training App?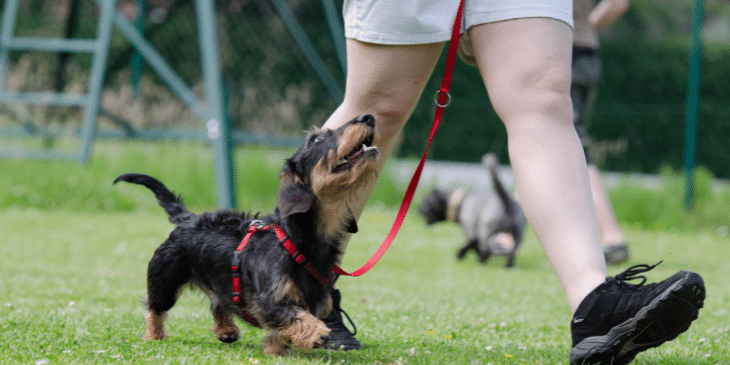 Training your dog can be a lot of fun, but it can also be extremely frustrating, especially if you're not sure where to start. Sometimes, it's a struggle to get your pooch to retain what you're trying to teach.
But it doesn't have to be so difficult! Finding the best dog training app for you and your pup will help you achieve your training goals more quickly by giving you a detailed plan to follow. Some training apps even provide one on one access to certified trainers to help you every step of the way.
Whether you're struggling to teach your dog basic obedience, or you're looking to teach some advanced skills and tricks, a dog training app will help you get better results in less time. Here are the best dog training apps to help you find one that's right for you and your pup.
Why Use a Dog Training App?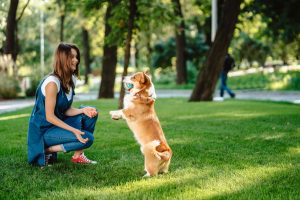 While no question attending an obedience class or working with a trainer in person has many advantages, training your dog at home with the help of an app also offers many benefits.
The first advantage of using a training app is that it's much cheaper than hiring a professional trainer. And if you've already learned the basics in a class or with a trainer, you can practice more advanced skills at home without the upfront cost.
It's also important to note that dogs learn at their own pace, just like people. If you attend a class or work with a trainer, your pup will be expected to learn on their schedule. But with an app, you can adapt the training schedule to suit your dog's attention span and your schedule.
Having the ability to train your dog anywhere, anytime is also extremely convenient. Of course, you'll also get to enjoy one on one bonding time with your pup, and what could be more important than that?
The Best Dog Training App for You and Your Pup
These useful dog training apps are loaded with features to help you teach your dog essential skills. Many of them include virtual assistance from professional dog trainers, in-app clickers for more effective training, and customizable schedules and goals. 
If you are struggling with the basics, like potty training, crate training, and disruptive or destructive behaviors, the Dogo app is for you. This app is loaded with features and over 100 instructional videos to teach basic and advanced skills.
Trusted by millions of pet parents, the Dogo app provides support from certified trainers. You'll even have access to video exams and receive feedback that will help you train your pooch more effectively.
The Dogo app also features a built-in clicker which you can use to mark your dog's good behavior. It has various sound options, and according to the app's creators, can reduce training time by as much as 40%. You'll also find tons of useful articles on training, health, and nutrition right in the app.
The Dogo app offers a free 7-day trial. The app works on a subscription model, starting at $9.99 for one month, $26.99 for three months, or $99.99 for a full year.  
Good Pup is one of the most effective dog training apps out there, and it's one of the few that offers one on one video training calls. You'll have access to certified trainers from all across the country.
The Good Pup training app is a trainer-guided course that includes a weekly one-one-video call, text check-ins to answer all your training questions, plus daily training goals to help you and your pup stay on track.
Your dog can learn essentials like potty training and crate training with the Good Pup app, but you won't want to stop there. There are lessons to teach all eight basic obedience commands, plus problem solvers for behaviors like excessive barking and begging.
The $30 fee for the Good Pup app automatically renews each week, making it the most expensive dog training app on our list. However, with weekly one-on-one video calls, the ability to send text, photo, and video messages to your trainer, and unlimited 24/7 chat support with GoodPup's behavior and veterinary experts, you're also getting a lot more for your money.
The Puppr app is an excellent option for both new pet owners and experienced owners alike. It provides step-by-step training videos and includes a built-in clicker to help you teach your pooch vital basic obedience commands, like sit, stay, and come. 
This app also goes beyond basic obedience with video instruction in basic and advanced tricks, like "sit pretty" to "fetch leash." Learning new skills is a great way to provide mental stimulation, which is crucial for dogs who get bored easily or suffer from separation anxiety.
Many lessons on the Puppr app are free, and you'll also get a free 7-day trial. For a premium membership, you'll pay $12.99 a month, or $99.99 for a full year.
The iTrainer Dog Whistle and Clicker App is one of the most popular dog training apps for iPhone users, and it's easy to see why.
This app bundles a dog whistle with a clicker to help you keep your puppy's attention. The clicker has a variety of sounds too, including over 50 animal sounds. The whistle's frequency is completely adjustable according to your preference.
The iTrainer app also comes with all the information you'll need on whistle training, clicker training, and positive reinforcement training to train your dog successfully. The app and basic features are free, but you'll pay a monthly subscription fee for premium features.
The Zig Zag Puppy app was created especially for new puppy owners. It offers tips and step-by-step instructions for teaching essential life skills, with programs tailored to breed, age, needs, and personality.
This app provides 3-5 daily tasks that are personalized just for your pup. For young puppies, you'll find tips to help you prepare for your new puppy's arrival, begin potty training, and practice name recognition. Of course, there are plenty of tips for teaching basic obedience and other essential skills, too.
You'll have access to experts by phone, chat, or email 7days a week, whenever you have questions or concerns. This app is free to download but does charge a subscription fee for premium features.
More Useful Apps for Dog Owners
While the apps below aren't training apps in the traditional sense, they are incredibly useful when you're training a puppy and into the adult years, too.
Whistle Pet Tracker and Activity Monitor with App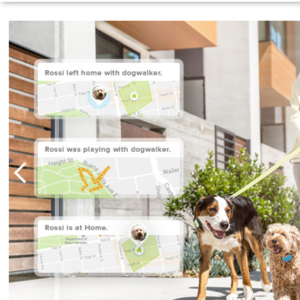 The Whistle Pet Tracker is a GPS Pet Tracker that keeps track of your pet's activity and location using Wi-Fi and Bluetooth technology. The Whistle app is iOS and Android compatible and allows you to set activity goals for your pet.
The Whistle app is invaluable for those who are training a new dog or puppy because it allows you to set safe zones and boundaries for your pet. It will notify you whenever your dog leaves the safe zone on his own or with a caretaker, such as a dog walker.
If your dog is an escape artist, tends to wander off, or you're concerned about pet theft, the Whistle Pet Tracker is worth every penny. The peace of mind of being able to monitor your dog's location on Google maps is well worth the upfront cost and monthly subscription.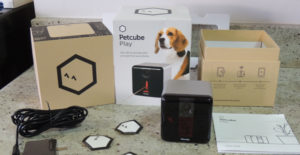 The Petcube Interactive WiFi Camera with App offers a huge array of features at a surprisingly affordable price. Not only can you monitor your puppy and talk to him night and day from anywhere, but the two-way audio also allows you to get a woof back.
You'll also have the ability to dispense treats and get push notifications on your phone if the camera detects sounds and motions at home. You can even chat with a vet 24/7 using the chat in your Petcube app. Get answers to questions about nutrition, behavior, health, and training.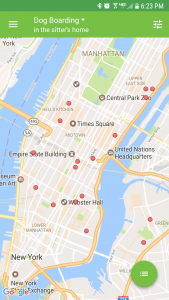 The Rover App is another invaluable app for pet parents during all life stages, but it's especially helpful when you're house training your puppy. This app is completely free and connects you with a network of reliable pet sitters and dog walkers who can help you maintain your puppy's potty schedule even when you can't be there in person.
Wrapping Up
So, what's the best dog training app? There are several to try, and each has its own special features and level of support. Since most have a free 7-day trial, we recommend taking them all for a test drive to see which one best suits you, your pup, and your training style.