Embrace Dog Insurance Reviews
Embrace Insurance Takes Care of Your Pets Like Their Own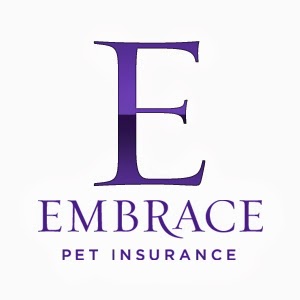 Having a pet at home is like having an extra member of the family. Your responsibility as an owner does not end by feeding and bathing it or even taking it for play. Ensuring its safety and looking after it when sick is also upon you. Similar to any other animal, pet dogs fall ill unexpectedly and sometimes are affected by major diseases. As much as you may love them, it is not obvious to always be financially prepared for handling such conditions. Insurance is one option which could have you covered in case anything of this sort occurs. Embrace Insurance is among the leading and most renowned pet insurance companies worldwide. Let's have a look at their plans and facilities.
How Embrace Insurance Came into Being
Laura Bennett and Alex Krooglik came together to start Embrace in 2003 after they completed their MBA degrees together. Though the two went through a lot of ups and downs throughout their journey, their constant faith in the thought behind Embrace has brought it so far. Not only did Embrace help pets and animals but also extended its hand of support to humans faced by grave natural calamities.
Why Embrace Insurance
Even though the organization has come a long way from what it used to be, Embrace continues to remain humble. They are still honest about their work and in pointing out the responsibilities of the owner. Their clients are loyal to them because of the way they care for the animals, and this is what they aim to maintain even in the coming years. Their goal is to keep this faith and maintain a long term bond with their clients. Embrace, is, however, not only about pets. It is about giving back to the world. They come forward whenever there is a need for manpower support or other help in case of natural or manmade calamities, where humans and animals are in trouble. They also promote environmental causes such as creating less waste and so on. The best part about Embrace is how they take individual charge for each case that they handle. They are passionate about what they do, making it easier for them to connect with each client and pet. Embrace also takes novelty into account and tries to improvise in its plans and services.
Different Pet Insurance Policies
Following are the insurance plan categories at Embrace:
Puppy Insurance

– This includes accident and illness coverage and routine care. Accident coverage includes any accidents which might occur such as swallowing anything, attacks by other animals and bites from it, regular illnesses such as a cough and the like. The Routine Care plan covers regular visits to the veterinarian, and there are $250, $350 and $650 annual coverage plans through Wellness Rewards. This can be used for flea and tick medications, vaccinations, checkups, etc.
Dog Insurance

– The same two plans are offered here. The accident and illness coverage plans take care of your pets broken bones, hereditary conditions, visits to the ER and the like. Routine care plans come at annual rates of $250, $450, or $650 for Wellness Rewards and cover vaccinations, rabies, checkups, microchipping and more.
The Plans and what they cover..
Embrace has a comprehensive plan which protects the dog or cat from unexpected diseases or conditions. Irrespective of personalized plans, your Embrace Plan will include:
Breed-specific conditions
Cancer treatment
Diagnostic testing and imaging
Prosthetic limbs and devices including mobility aids
Surgery, hospitalization, and nursing care
Alternative therapies and rehabilitation
ER & specialist care
Prescription Drug Coverage
The Wellness Rewards pack can be added to any insurance policy and is more like an account which you use for regular checkups. Accidents and illnesses policy will be given to pets above the age of 14 and above. Personalization is offered for all policies of pet insurance from Embrace, and each pet can get a maximum annual reimbursement of $1000.
Visit The Embrace Website By Clicking Here
An internet user posts the following, praising the service of Embrace Insurance:
I didn't choose Embrace right away but only went for it after considerable research work. I read up about their coverage, deductibles, and other aspects before going for it. I wanted to go for the accident coverage and the Wellness Plan both. Their Wellness Plan clearly states what is covered under it, so you know what you are signing up for. Reimbursements were easy even after a year. Responses were prompt, all the time. Their online portal allows seeing claims online so that way you can check when your claim is being processed. There were no loopholes in their service, and I am happy that I chose Embrace. I have been referring it to my friends and family ever since and will continue to do so.
Visit The Embrace Website By Clicking Here