How CBD Hemp Oil Is Changing The Dog Health Industry?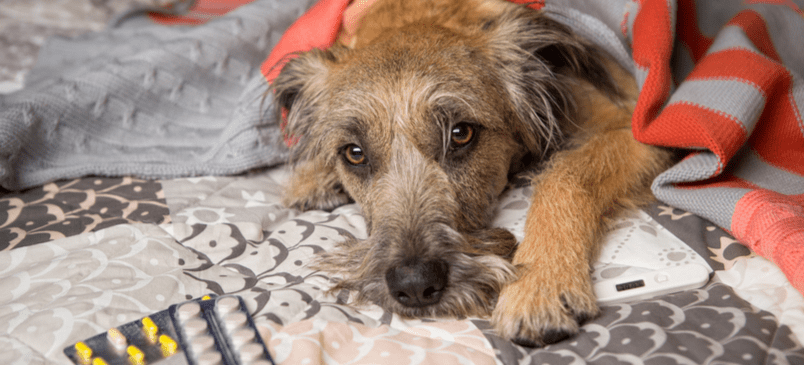 Products for pet care sell well, and this is one segment where pet owners are willing to spend when it comes to care and wellbeing of their favorite animal. Today the health industry for dogs is large with several products being offered by different companies which are related to the welfare and health of dogs.
It is no secret that people wish to ensure healthy and long lives for their pets and hence, any product that is sold towards such ends gains popularity when they are proven to be reliable and quality products.
A study done by Simply Pets in 2016 showcased pet owners spending about $30 billion in this segment; money goes towards buying healthcare supplies, vet bills, and supplements. The industry is booming when it comes to ensuring good health of pets. One segment of products that is on the rise is cannabidiol products. Also known as CBD or cannabinoids, the business has taken off in recent years. The reasons being that these products help in dealing with different issues and can also act as supplemental to the wellbeing and health of dogs.
The Rising Trend of CBD Oil & Other Products
CBD hemp oil has been in the medicinal circles for some time, and now it is being considered as wholesome health supplemental products as well. No risks are being considered of legal CBD oil. The US has had several experiments with this drug before, and today, cannabis has been legalized for certain medicinal uses which help people to use it and see the effects or benefits of the same.
How CBD helps Pets and Humans?
CBD oil is gaining popularity for several reasons, one of them being the positive effects seen on the health of humans as well as on their pets. The benefits of this oil in its essential form is being realized in different ways. There are several videos shared on social media channels on how CBD can help in different health conditions; from cerebral conditions to seizures, these can be controlled and overcome with the help of the benefits of the CBD. Nowadays CBD capsules or pet treats are made available as well.
CBD Effects on Dogs
Many pet healthcare brands and companies are making CBD based supplements and health products easily available for pet owners. Honest Paws offers dog treats as well as CBD oil that can help to fight different kinds of ailments that dogs suffer from. These also come in combination with other healthy ingredients like coconut oil or turmeric.
Effects of CBD oil have been seen to be positive about dog health. Dogs who struggle with different kinds of mental issues have been found to respond well to CBD based health supplements. It helps to calm dogs that are aggressive and suffer from anxiety. CBD is known to have calming agents, and it can help dogs to have a better temperament and better quality of life. Again, dogs that suffer from anxiety when separated from their owners can also benefit from the calming effects of CBD oil.
Evidence of the positive effects of CBD oil is stacking up, and pet owners see the benefits in their pet health and temperament.