Petplan Dog Insurance Reviews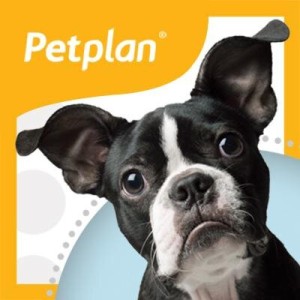 If you consider your pet like your family and would want to protect them from all harm, then getting a pet insurance would be a good idea. Not only does this protect your dear dog from unforeseen accidents and give them accurate treatment but also allows you to plan for such incidents in advance. Having insurance would mean that you don't have to cut out your annual trip and take your dog to the vet but can, in fact, manage both by sticking to a budget. Petplan Insurance is a reliable and reputed insurance company which can be of immense help in this regard.
The Story behind Petplan Insurance
One of the oldest insurance companies around, Petplan, started in 1976. There are numerous pets around who have been helped by Petplan through their insurance policies and much more continue to get insured. According to a survey in 2013, they are UK's favorite pet insurance company.
Why Petplan Insurance
One of the biggest claims to success that Petplan proudly announces is their track record of settling 90% of their claims within five working days. Their services can extend to paying a vet directly in case of a claim. They also have other fun factors in their favor such as holding regular contests whose winners are awarded attractive prizes. They also offer good discounts on products and services for pets which allure a lot of customers.
Speaking of their prompt response, one customer wrote,
'Me and my husband started to panic when we received a notice stating that our insurance plan would be lapsing soon since we hadn't paid our dues. We were all the more worried thanks to the great help that usual insurance companies are of – we didn't know that Petplan would be different. The staff they put us on with was very quick in her response to the situation. Her attitude was friendly and her love for animals showed clearly throughout the entire conversation and her handling of the situation. This restored my faith in insurance companies though we aren't sure if anyone other than Petplan offers such services'.
Not only do pet owners like Petplan, but it is also the chosen insurance company for many veterinarians. Petplan also happens to be among the very few companies in the market to offer a lifetime insurance plan for pets.
Pet Insurance Policies from Petplan
Dog Insurance

– Petplan has different insurance policies, considering the separate need and affordability factors of clients. The PetPlan Essential is their 12-month plan. Offering coverage of £3500 in total, this plan gives you bet fees up to £3000, valid up to 12 months which covers accidents and illnesses, emergency care, hospitalization and physiotherapy to be carried out abroad and some other factors too. The remaining amount is for complementary treatment such as acupuncture and the like which might be recommended by the vet.If your dog causes any damage to another's property or life, you are entitled to a third party liability of up to £1 million. Life coverage plans are two types here – Classic and Ultimate. The Classic plan offers either a £4000 or a £7000 vet fee coverage which can be renewed at the end of a year. It has complementary treatment of up to £1000 and third party liability of up to £2 million. Petplan Ultimate covers veterinary fees of up to £12000, which can be renewed each year while another £2000 is reserved for complimentary treatments. Third Party Liability offered by this policy is up to £3 million.

Puppy Insurance

– You might wonder why a puppy needs an insurance plan since it will be soon growing up to a dog when it can get one. However, puppies are the ones who need it, even more, thanks to their mischievous nature which makes them prone to getting infectious diseases; enter into accidents or such other incidents. Plans similar to those for dogs are also available for puppies that are, 12-month coverage, Covered for Life Classic and Covered for Life Ultimate.
Petplan Insurance Policies and What They Cover
Petplan Insurance policies cover the following:
Hereditary and congenital conditions
Surgeries
Hospitalisation
Hip dysplasia
Chronic conditions
Alternative therapies
Prescribed medication
Pet examination fee
Petplan has a free pet enrollment option and can also provide money back within 30 days so long as no claim is made within that period. Online plan purchases come with an additional 5% discount. A client writes on the internet about the Petplan policies: 'Every pet owner out there should have a pet insurance. Petplan is very helpful when it comes to accidents and sudden major illnesses. There are many people I know who gave up on their beloved animals when the pet shelter couldn't take proper care of them. However, getting an insurance policy from Petplan will save you from such conditions'.
Visit The Petplan Website by Clicking Here