Pets Best Dog Insurance Reviews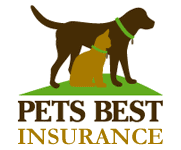 If your pet is a part of your family, then you must take measures to keep it protected. Pets, dogs, in particular, are mischievous and often end up in troubles of different sorts. Accidents are not rare occurrences, and so you need to be prepared for them. No, you cannot prevent your pet from going out and playing nor can you keep them confined in a room with a fear of them getting infectious diseases. What you can do on your part is to get them a pet insurance. In your search for pet insurance plans, you can speak to the team at Pets Best Insurance for some of the finest programs.
Who are Pets Best?
Jack Stephens, known as the 'father' of pet insurance in North America is the man behind Pets Best. A case around the 1980s made him rethink the way people treat their pets and how their illnesses are handled. After a few days of him having to euthanize a dog, the kid in whose family the dog stayed pointed at him publicly accusing him of killing the dog. This changed his mindset and made him want to do something to prepare pet owners for dealing with such crises. He started the country's first pet insurance company in 1981 and came together with Greg McDonald, presently the CEO of Pets Best to form this organization.
Formed with a team of men and women with veterinary backgrounds and immense love for pets, Pets Best, aims at improving treatment conditions of pets and ensuring that they can avail the best treatments. They say that their mission is to put an end to euthanasia and replace it with timely and affordable medical treatment.
Why Pets Best?
Pets Best Insurance can be banked upon for some reasons and here are a few of them:
• Varied plans for different requirements and budgets
• Customizable plans for everyone
• Veterinary bills are reimbursed from 70%-100% depending on the plan you have chosen
• Deductible options are many
• Routine checkups and other aspects of usual medical treatment such as vaccination, teeth cleaning, etc. are covered by their Wellness Plans
• Processing of claims is faster compared to many pet insurance companies in North American, and this just means that you are paid faster. In fact, claims which do not require a medical filing are processed within 3-5 days.
• You can call them anytime of the day to find out how much reimbursement you will get for a certain treatment. This service is available 24X7.
Pet Insurance Policies from Pets Best and What They Cover
Pets Best insurance plan for dogs is known as Best Benefit, and it covers the usual such as accidents, cancer, illnesses, surgeries and more. Their Wellness Program covers routine care and specialized treatments. Best Benefit covers a myriad of occurrences making it among the best pet insurance plans available. The plan can also be customized to meet the needs of specific clients and their pets. Here are some of the factors which this plan covers:
• Accidents – This includes car accidents, bone breaking, cases of poisoning, lacerations, ingestion of any foreign object
• Illnesses – The list includes many starting from cancer to arthritis as well as allergies, diabetes, ear and skin infections common among dogs, ligament injuries, epilepsy or urinary tract infections
• Surgeries – Pet owners who take this policy are free to get a surgery done from anywhere worldwide, and this includes emergency centres, specialists and more. Surgeries refer to removal of swallowed objects, mass removals of foreign body which might have entered the pets body and so on
• Prescription Medications – Pets Best has a long list of prescribed medicines which are covered under its insurance policy
• Congenital and Hereditary Conditions – Elbow and hip dysplasia, cherry eye, luxating patella, IVDD and among the many hereditary and congenital conditions covered by the pet insurance plan from Pets Best
• Treatment for Cancer – Cancer treatment processes such as MRI, medication, surgery, chemotherapy, blood work and the like are all covered under this plan
• Chiropractic Care and Acupuncture – Almost all the plans offered by Pets Best cover these care procedures when offered by a trained and licensed veterinarian
• Physical Rehabilitation – This includes cold therapy, hydrotherapy, physical therapy and the like
There is no upper age limit for pets to be protected by insurance plans from Pets Best. A loyal client of Pets Best has the following to say about it:
'2015 has been a very bad year for our German Shepherd. She met with a minor car accident and soon after got a serious stomach infection. A couple of months later she got an allergy attack. We started to panic as were also planning to shift to a new home and weren't sure if we could cover the expense. However, to our relief, Pets Best reimbursed the entire amount, and now we know we don't have to worry about finance when it comes to our pet's health'.
Visit The Pets Best Website By Clicking Here